Report by Samira Mahi Moussa (Master's student Political Economy and International Relations)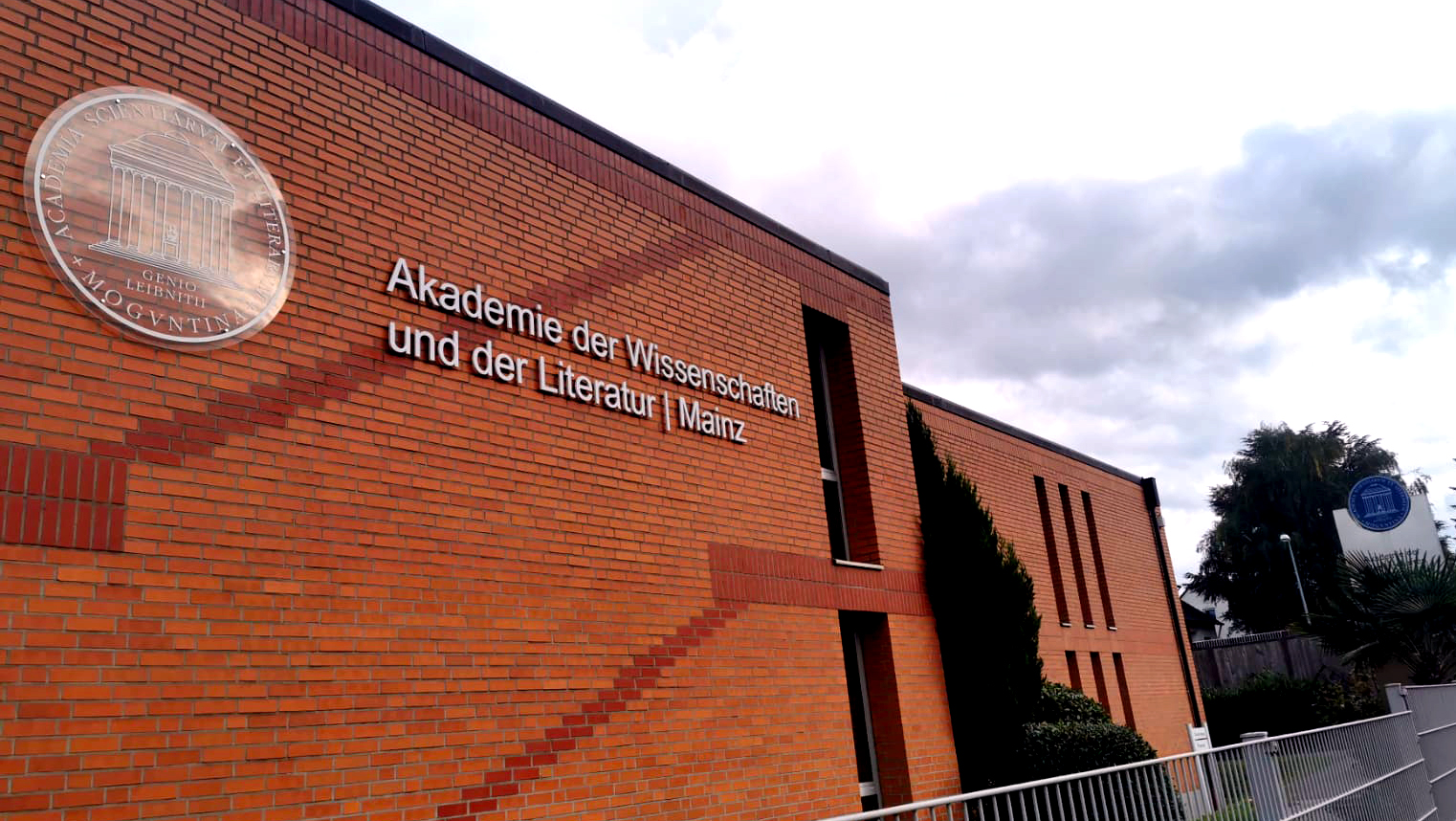 From October 11 to 15, 2021, I completed a Snapshot-Internship at a research project at the Academy of Sciences and Literature Mainz, which I found very interesting and enjoyable. Dr. Voigt-Goy from the project "European Religious Peace Agreements - A Digital Edition (EuReD)" gave me a friendly welcome and, together with Marion Bechtold-Mayer, introduced me to their research over the course of the week. More on the project, such as the description, project leads and partners, can be found here on the Academy website. The project, which is scheduled to last 21 years, is still in its early stages. Its goal is to transcribe and edit all written and printed documents on religious peace laws between 1485 (Kuttenberger Landtagsabschied) and 1791 (Constitution Française), and to make them digitally accessible to the research community.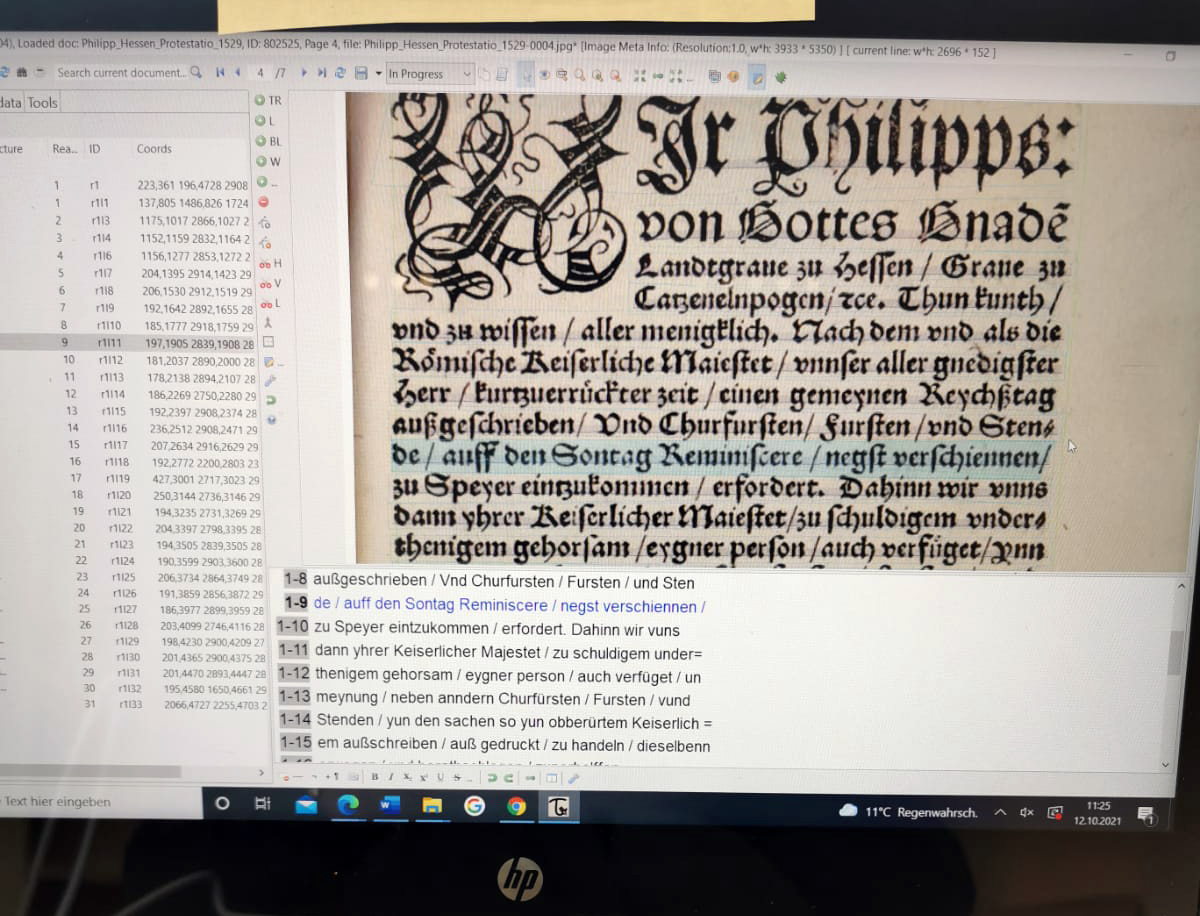 To that end, Marion Bechtold-Mayer gave me an introduction to paleography, offering intriguing insights into the development of writing and language. Later, I got to transcribe about four pages of text using the Transkribus software. The program is also available as a free version on the READ-COOP website. It transcribes most of the texts automatically, but researchers still need to edit the result line by line, since particular letters such as the long s ("Schaft-S") or umlaut marks have to be entered manually using unicodes. I did quite well at this task and enjoyed it, too.
A preview of what the final documents look like can be found on the project website. Here are, for example, editing guidelines and a link leading to peace texts from the 15th to the 18th centuries. Since the project has only just begun, all further texts will be published here over the coming years.
I found it very exciting to engage with historical documents, even though I sometimes felt the urge to change the spelling to current standards. At one point, I even took a trip to Darmstadt and met Kevin Wunsch, who is responsible for the realization of technical and digital functions at ULB Darmstadt. This little trip was also enjoyable and highly illuminating.
All in all, the concept of the Snapshot-Internship is an excellent way of gaining new insights. I was not familiar with research projects of this scope and scale, and found it fascinating to learn how they operate. The only downside is that not every project is suitable for this type of internship, for instance because a project is too far along to be accessible to newcomers. Therefore, the choice of internship opportunities was somewhat limited.
Nevertheless, I am very grateful for this great experience and to the lovely people I was able to meet. Therefore, my thanks also goes out to the Q+Team for this opportunity!