At the start of the Q+ Students Conference on October 24, 2019, the Q+ project lead gave a report on the current state of the program. Since the beginning of the trial phase in the winter semester 2017/18, 191 students from all faculties have taken part, and 105 instructors and 14 external partners have organized 168 courses and events with the Q+ team. A preview on an international exchange, scheduled to begin in 2020, followed. The groundwork has been laid with agreements between Q+ and universities and research institutes in Japan. Q+ students from Mainz will have the opportunity to visit the German Institute for Japanese Studies in Tokyo, the School of Interdisciplinary Science and Innovation at Kyūshū University, Fukuoka, or the Institute of the Liberal Arts at Dōshisha University, Kyoto. Once contract terms have been finalized with these partners, Q+ students will be able to apply for scholarships in the spring of 2020 and begin gathering international experience in Japan.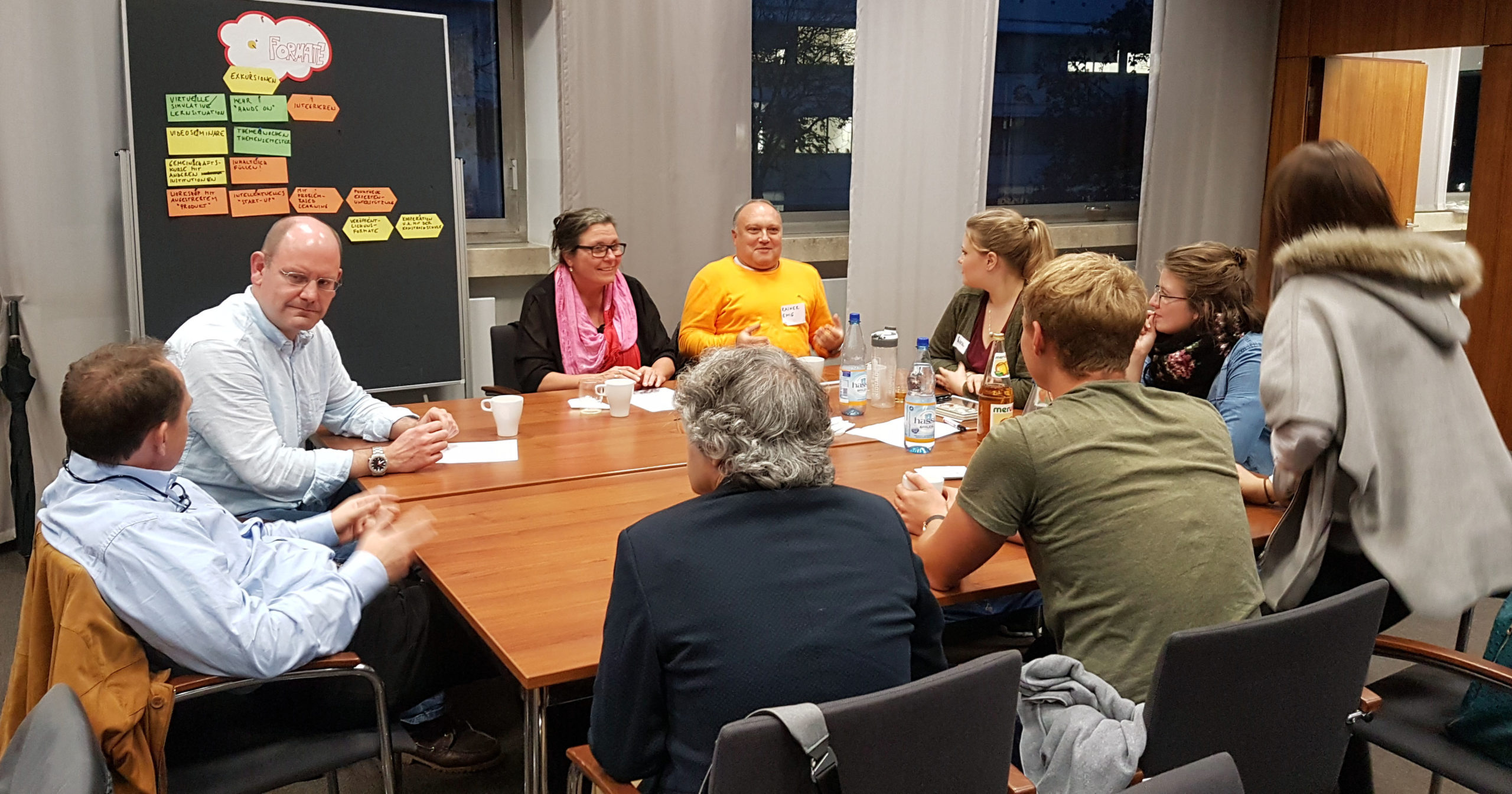 After this introduction, three Q+ students shared their experiences with Q+ courses over the past two semesters. Physics and chemistry student Lara Grabitz talked about her internship with the digital music project "Beethovens Werkstatt" (Beethoven's studio). This long term research project, supported by the Academy of Sciences and Literature Mainz, examines Beethoven's creation process and develops techniques for a user-friendly presentation of its results. Apart from programming, Lara Grabitz learned a lot about the methods of humanities and digital humanities.
Next, medical student Nina Ripfel gave a report on the open block course "Medicus – Concept and Realization of a Historico-cultural Special Exposition at the Historical Museum of the Palatinate Speyer," which she participated in as a guest in the summer of 2019. The course taught basic concepts of museology and project management, and discussed the development process of the exposition. "Medicus – The Power of Knowledge" opens to the public in December 2019. Nina Ripfel gained insight into the museum communication of knowledge, and of medieval medical knowledge specifically. At the Q+ students conference, she opened a discussion about the importance of museums and art appreciation. In the meantime, a field trip to the exhibition is planned for the summer semester 2020.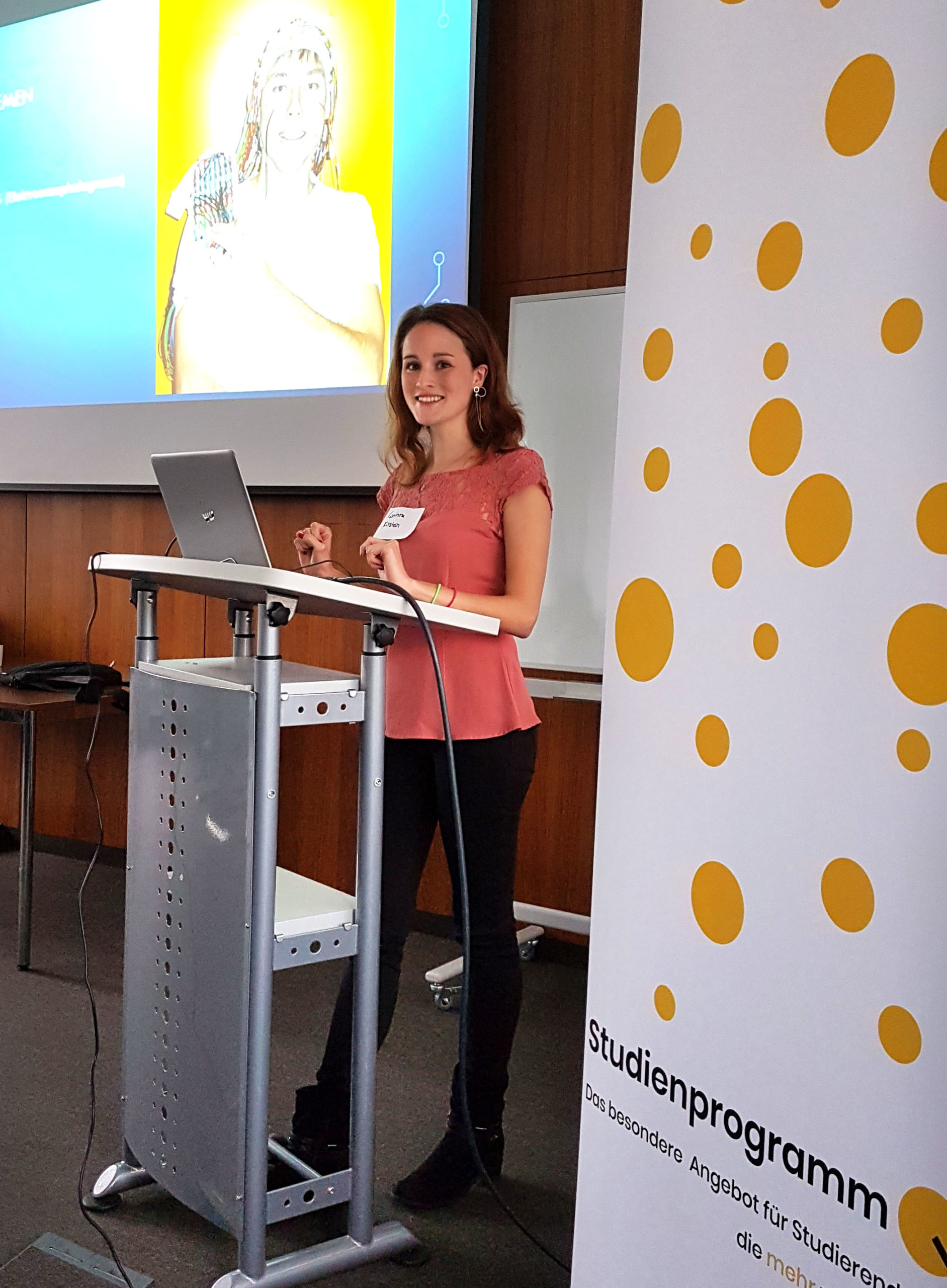 Education science student Corinna Kirstein gave the third talk of the day on her course "Hands On – Empirical Methods of Neurolinguistics in Theory and Practice." This course introduced students to methods like eye tracking, electroencephalography, or functional magnetic resonance imaging, and encouraged them to develop and work on their own research questions. Corinna Kirstein was able to learn much for her own studies, and gained a deeper understanding of how language is processed in the brain, and how this process differs for schizophrenia patients.
After a coffee break, the conference continued with three parallel workshops. Members of the Q+ steering committee joined Q+ students to brain storm and discuss future Q+ course topics, formats, and networking events. After a presentation of results, students were able to vote for their favorite topics, formats and events. Interest was particularly high in topical clusters such as climate policy and the future of e.g. cities or global society, east-west conflicts, fundamental questions on education policy, as well as mental health. In terms of formats, virtual learning environments, field trips, and joint projects with other institutions all rated highly. For networking purposes, students favored shared lunches, museum and theater visits, and get-togethers for new Q+ students in particular.
Finally, the Q+ team thanked the steering committee and its chairman for its exceptionally active, competent, and constructive support. Following the procedures laid out in the Q+ exam regulations, a new steering committee will be elected in 2020. Once again, it became clear that Q+ is a joint project, to which many supporters from different disciplines have contributed, making it more than the sum of its parts.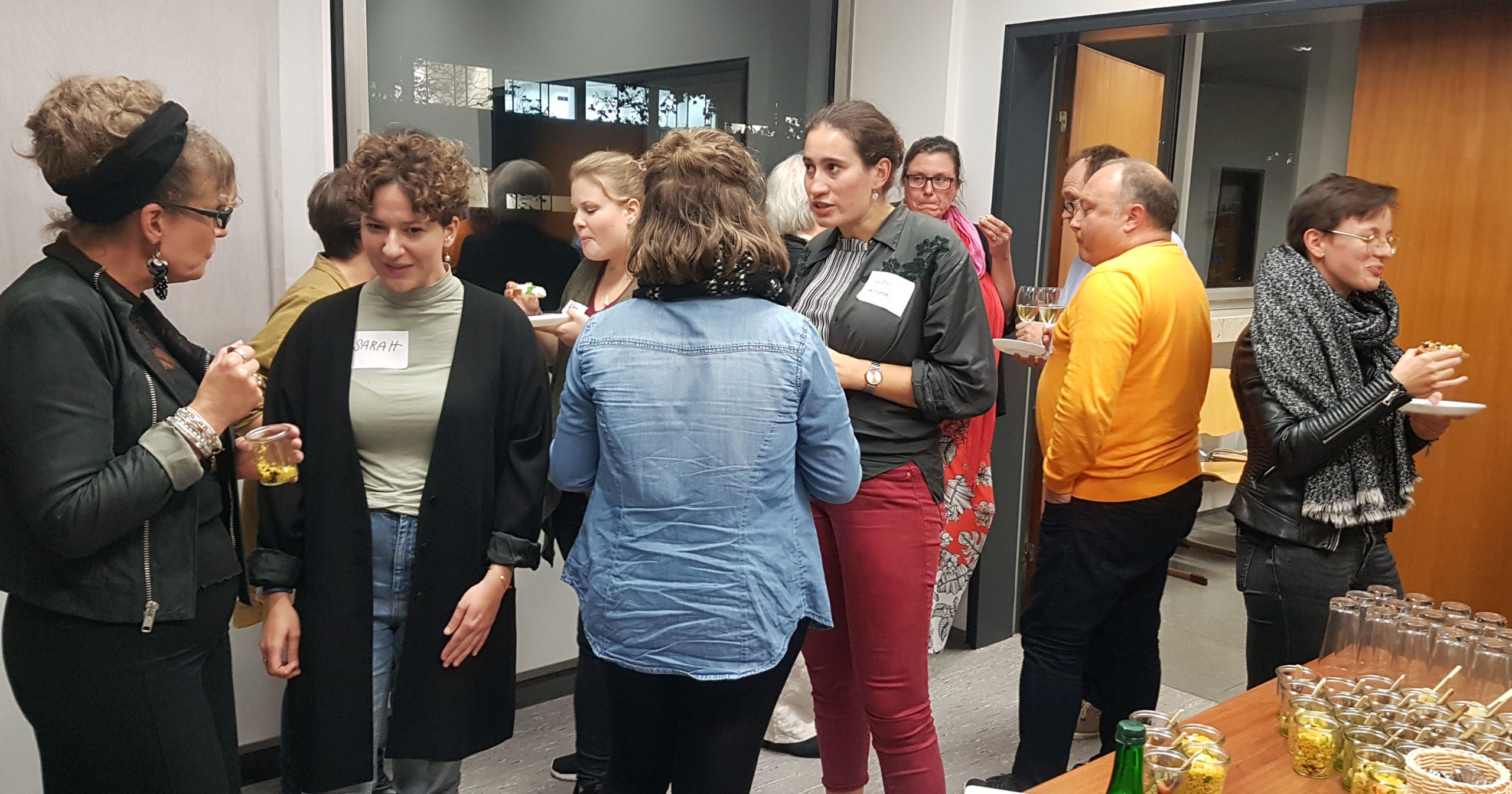 Well supplied with wine and tasty finger foods, the participants toasted each other as they reflected on an interesting day.